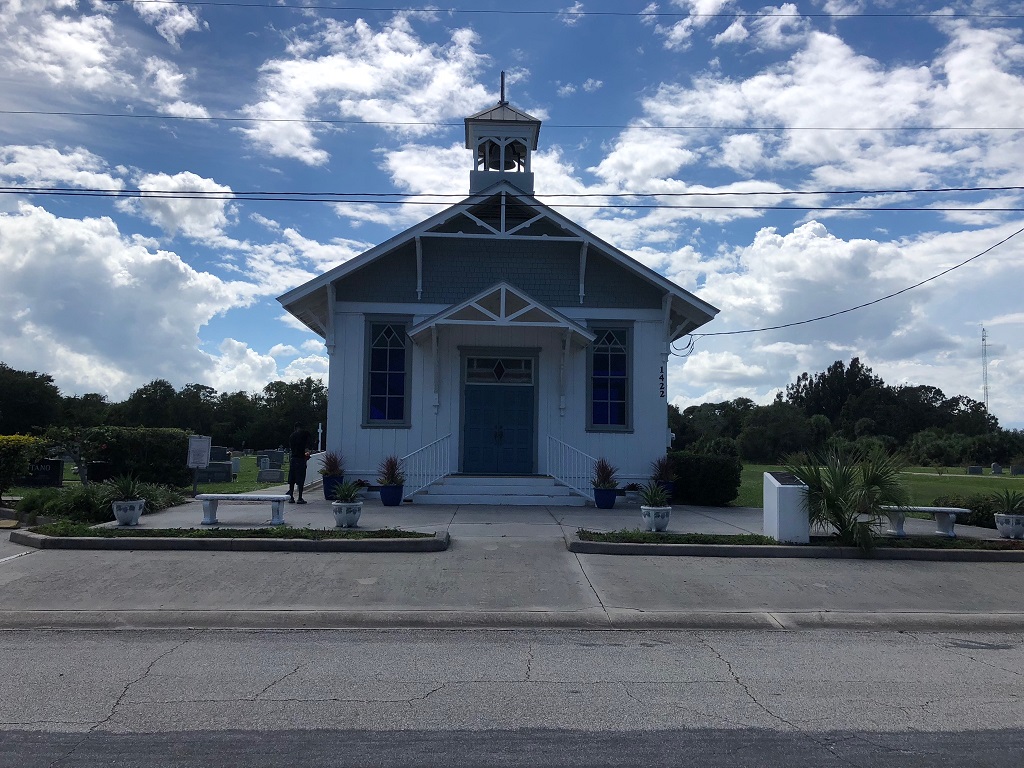 A new undertaking has launched on the space coast: save the tiny church that served families who flocked to Florida in the early part of the 20th century. St. Joseph Parish in Palm Bay dates back to 1912 and the original Miller Street church still actively serves the community. The faithful are now seeking a grant to help preserve the national landmark.
Greg Kapral, a long-time parishioner, is leading the effort to document the church's past. "The importance of this project is to provide greater detail on the history and use of the structure to include its many configurations over the past 100 years and to use this research for future grants to ensure the preservation of this historic structure," he said.
Preserving historic buildings can be expensive because they are required to adhere to the period in which the building was built. The parish is prayerful that the grant provides fund to properly maintain the property.
Miller Street church was built in 1914 and was in use until the Babcock Street Church was constructed in 1981 to accommodate growing numbers of faithful coming from the new Space Program. Still used for weddings, funerals, and occasionally, daily Mass, St. Joseph Catholic Cemetery surrounds the Church on three sides.
In 1987, the Church building was added to the U.S. Department of the Interior National Register of Historic Places. It is part of the history of Palm Bay, originally named Tillman until 1925 when the name changed.
To help archival and grant efforts that will support future maintenance of this historic site, the parish is asking anyone who has photos of the Miller Street church to send them in to the parish office at 5330 Babcock St. N.E., Palm Bay, Florida 32905. Photos will be scanned and returned. Photos submitted may include complete or partial outside views, interior scenes from weddings, Confirmations, or other Sacraments depicting the church in the background. If anyone has any historical knowledge, please call the parish office at 321-727-1565 to reach Greg Kapral.